Something New Is Coming To Eddy's Lincoln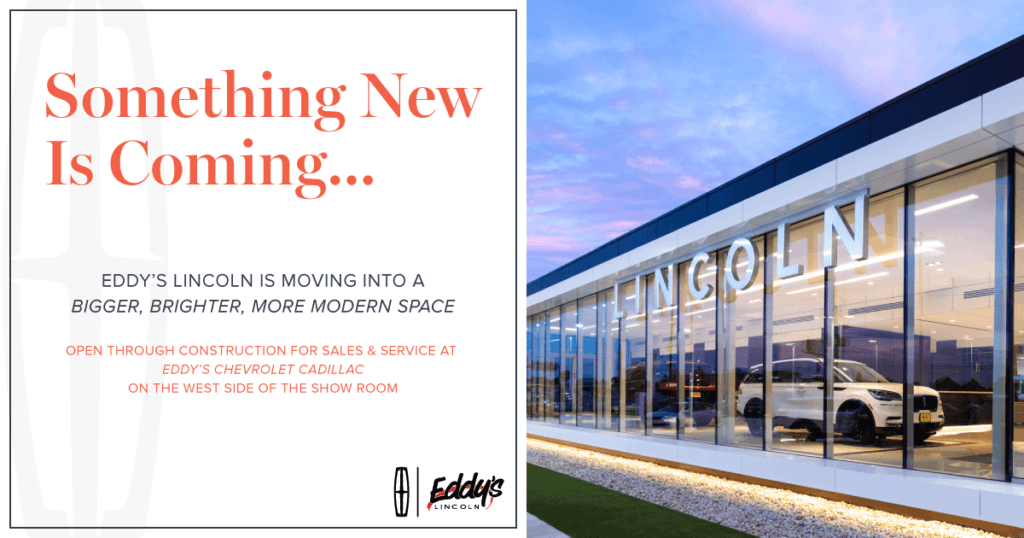 Have you heard the big news? Eddy's Lincoln is moving into a bigger, brighter, and more modern space! Construction is underway and the new Lincoln dealership is projected to open in November 2023 (just west of their current location).
We are excited to make your Lincoln dealership even better with floor-to-ceiling glass windows, luxury finishes, thoughtful client services, and more. Plus, we will have high-end Lincoln Black Label vehicles in our new showroom.
Eddy's Lincoln Is Still Open
Our Lincoln store is still open for business during construction! For your shopping and car service needs, you can find Eddy's Lincoln operating out of Eddy's Chevrolet Cadillac, located at 8801 E. Kellogg Drive. In other words, they are just right next door for your convenience.
With the exciting new Lincoln building being built, we do apologize for the inconvenience in the meantime. We greatly appreciate your patience and can't wait to show you our new elegant and beautiful space! The modern design and new shopping experience will be worth the wait.