Join Our Donation Drive For Harbor House
Did you know October is Domestic Violence Awareness Month? To help domestic violence victims and survivors, we are proudly partnering with Catholic Charities to host a "Stuff The Box" drive for Harbor House.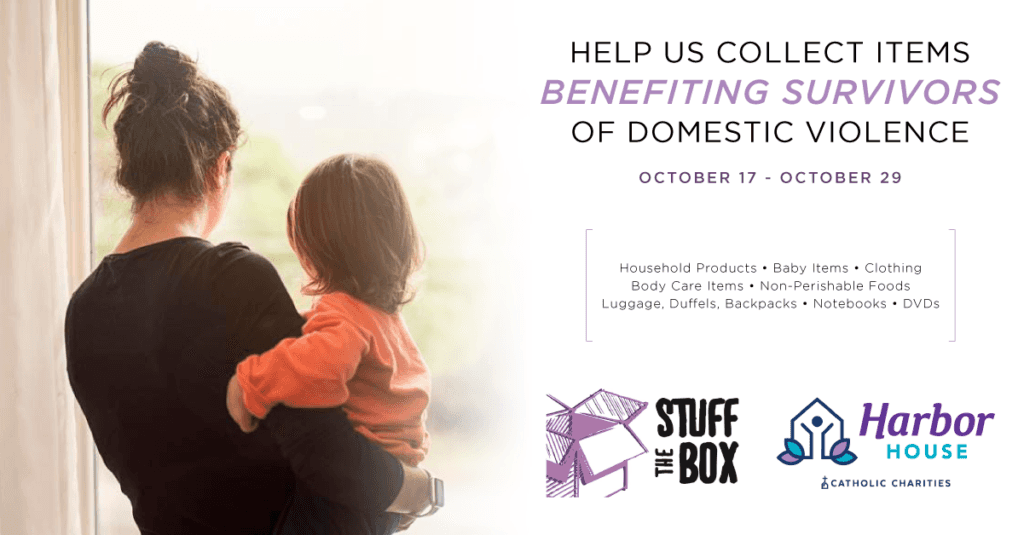 What is Harbor House?
Harbor House is Wichita's largest domestic violence emergency shelter that helps hundreds escape domestic violence. They provide safety planning, a 24/7 crisis hotline, assistance with housing & employment, healthy relationship education, and so much more. Catholic Charities is hosting a "Stuff The Box" fundraiser to help victims and survivors have a more comfortable stay at their shelter – and that's where we're eager to jump in with our donation drive!
Join Our Donation Drive Today
From October 17 – October 29, we are hosting a Donation Drive at the following Wichita, KS dealerships:
At each location, you will find a box that we are looking to stuff with donations to benefit survivors of domestic violence. The Wish List consists of household products, items for babies, clothing for children & adults, and more. You can view the full Wish List below:
We at Eddy's Everything look forward to coming together as a community to support those affected by domestic violence. Everyone deserves relationships free from domestic violence and we're hoping our participation can help bring awareness to this issue. If you're wanting to get involved, we encourage you to donate at one of our locations! You can also reach out to Catholic Charities if you're interested in hosting your own drive.