Eddy's Everything Sponsors Southeast High School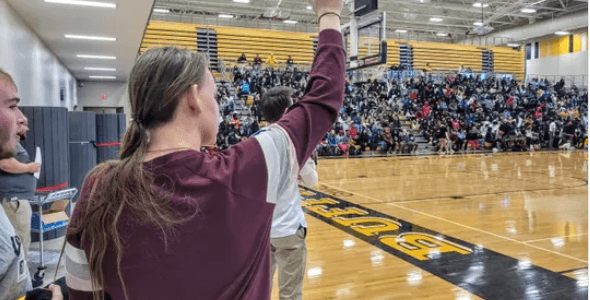 Our automotive group is a proud sponsor of Southeast High School. On December 2nd, representatives from our marketing department attended the high school's winter pep rally to throw t-shirts to the attending students. One by one, each winter sport was introduced and the athletes of that sport competed in a class-based competition. Each winning class got several t-shirts thrown into their student section by one of the Eddy's Everything members. Winter sports that attended the event were the swimming team, wrestling team, men's and women's basketball teams, JROTC, and bowling team. Between the introduction of teams, the school's dance and cheer teams performed.
We at Eddy's Everything are proud to support these students and wish them the best in their school season this year!