Brandon Steven Is Creating 'A Little Luxury Corner'
Brandon Steven is creating what's "going to be a little luxury corner" where he already has dealerships on East Kellogg between Rock Road and Webb Road.
A retooled Cadillac dealership is at the heart of his plans.
The dealership is now part of Eddy's Chevrolet Cadillac. It's going to become its own entity and move to where Eddy's Lincoln currently is.
"We're spending $4 million, and we're going to make that a state-of-the-art new Cadillac building," Steven said.
He's also remodeling the 40,000-square-foot former Carpenters Training Center of Wichita building on five acres just west of there for Lincoln and two other businesses.
Together, the projects total more than $15 million.
Jay Neisius, Cadillac's regional dealer performance manager, said Cadillac is transiting from an internal combustion engine brand to an all-electric one.
He said not every dealer wanted to invest in the tools and charging structures necessary to make that transition.
"They chose to exit the brand," he said.
"Brandon's like, 'Hey, I want to go deep here. I want to do it right for Cadillac.' "
Steven and Cable Dahmer of Topeka are the only two Cadillac dealers remaining in Kansas.
Steven has been a Cadillac dealer since 2015.
He said the dealership had done well but then stalled as the Cadillac brand redefined itself.
"They want to improve the brand," Steven said. "They have a very good product coming down the pipeline."
Lyriq is the first all-electric Cadillac, and Neisius said there are several more announcements about the brand coming this year.
Though Steven's Cadillac dealership has been a smaller one for him, that's going to change.
"His whole plan is to be bigger and better in every way and serve the luxury car buyer," Neisius said.
He said Steven is "separating Cadillac out to give Cadillac a better brand identity in Wichita."
Neisius said the new dealership will be gorgeous.
"It's a new Cadillac global design."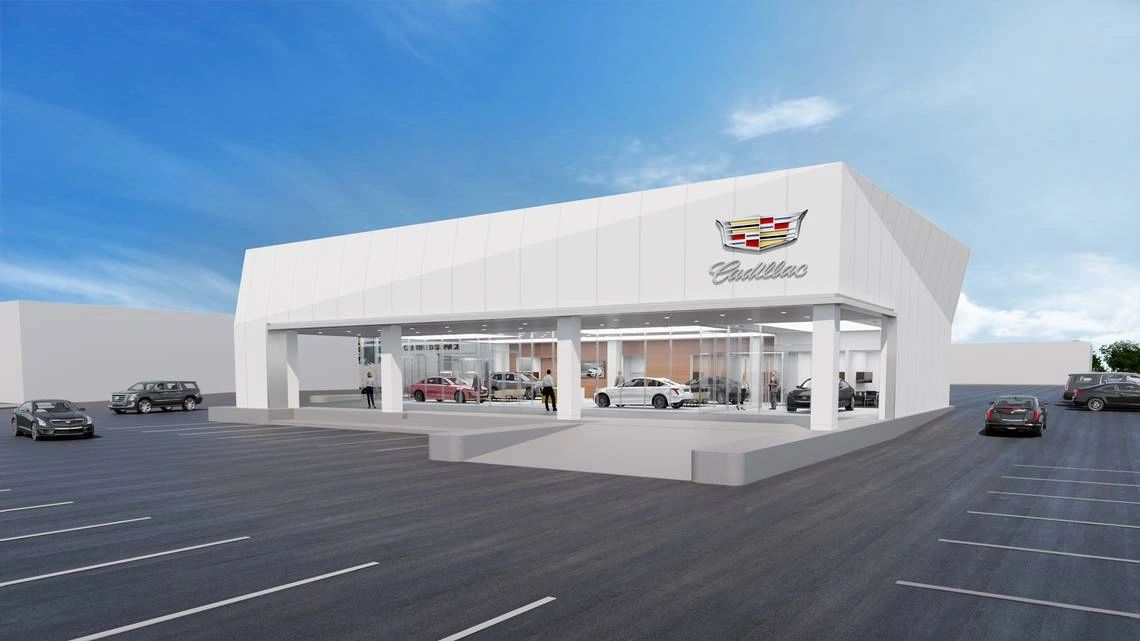 Steven said he's making a significant investment because "Cadillac is fully committed to their future, which excited me."
At the former union building where he's moving his Lincoln dealership, Steven also will open another luxury, yet-to-be-named dealership "because I acquired another luxury brand."
Steven said he'll share details about that as soon as he's able.
He'll also locate his Moxie Hot Rods brand with Lincoln and the other dealership.
Moxie sells collectible cars, including the highest-end ones such as Lamborghini and McLaren.
Though he's always sold collectible cars, this is the first time Steven has given a name to that part of his business "just to give it its own identity."
"It's probably one of the coolest showrooms in the Midwest," Steven said of Moxie. It's "not just for buyers but for lookers, car collectors. It's just fun."
There's dirt work underway in front of the new building where a display lot will go. Steven expects all the construction and remodeling to be complete by the end of this year or in early 2024.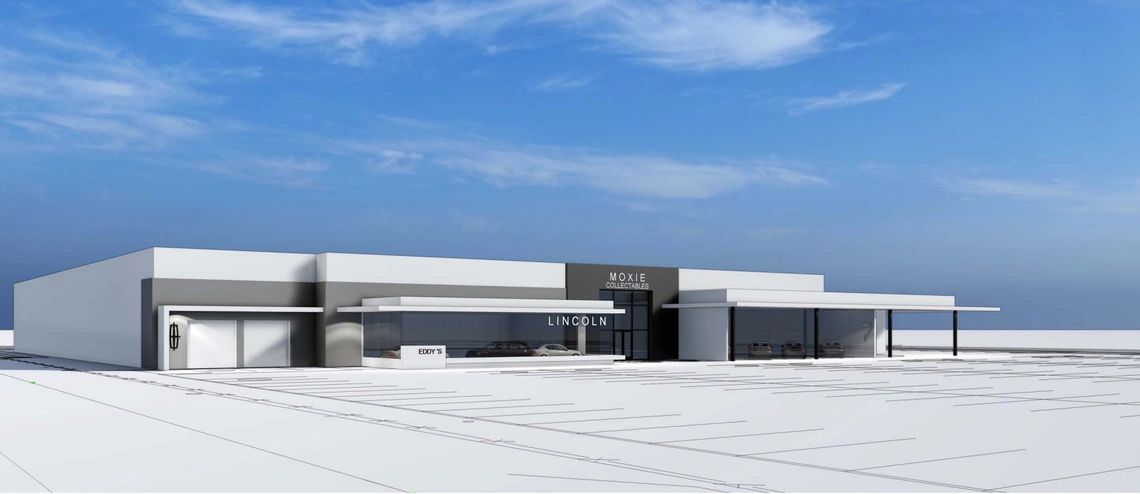 At the new Cadillac dealership, Steven said he'll cater to the kinds of people who have always purchased Cadillacs but will go for new and younger buyers as well.
Neisius said that means "in particular the early adopters to electric vehicles."
"We're going to see consumers we've never seen before," he said.
"Cadillac is on a roll. Our brand relevance is increasing every day. We are gaining market share on our competitors."
By: Carrie Rengers
Published January 10, 2023 4:47 AM
Source: https://www.kansas.com/news/business/biz-columns-blogs/carrie-rengers/article270928652.html